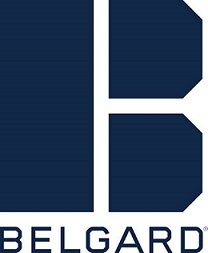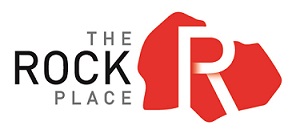 Belgard and The Rock Place set the stage for landscape design and innovation with their remarkable level of quality and craftsmanship and their unrivaled natural aesthetic. Stop by the Outdoor Living Showdown at the 2022 Nashville Home + Remodeling Expo. Certified contractors and dealers will be there to help you envision your outdoor dreams. While at the show, don't forget to vote for your favorite landscaper.
PARTICIPATING COMPAINES: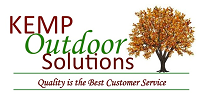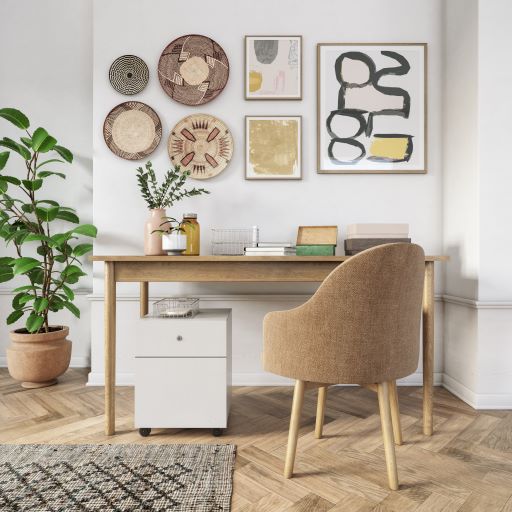 WORK FROM HOME, YOUR WAY
Tour fully furnished rooms in our Work From Home, Your Way display. Created to inspire you with tips and tricks to upgrade your own at-home office space! Presented by:

To learn more about the designers click on the images below:
---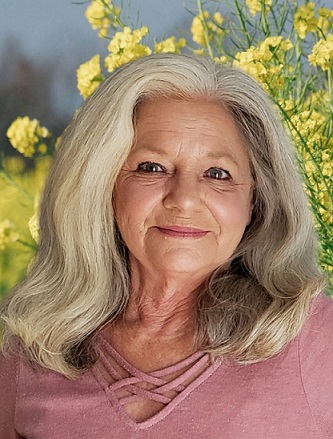 Straw Bale Gardening with Becky Owen
Becky Owen is a certified straw bale garden instructor (Joel Karsten, Straw Bale Garden), an administrator for the Facebook page "Straw Bale Miracle Garden", and a master gardener. She has had a straw bale garden for seven years and believes that no matter where you live, a straw bale garden can work for you! She will be demonstrating the straw bale method of gardening. Find her demonstrations at booth #527 at 11am, 2pm, and 4pm daily.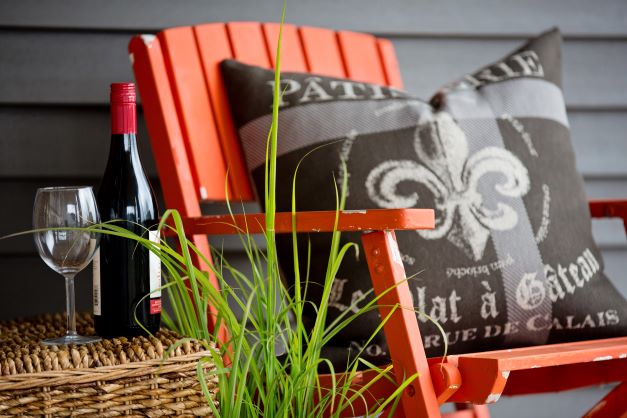 HAPPY HOUR AT HOME
Get ready to host your next get together while staying in. Whether small and intimate or a larger affair learn tips and tricks from local gurus specializing in charcuterie boards and beverages for Happy Hour at Home. Furniture provided by:
Presentations Featuring:
Friday
Charcuterie board demonstration at 3 pm & 5 pm
Kelli Rodgers of OnBoard Nashville
Saturday
Mixology demonstration at 3 pm & 5 pm
Lynlee Kennedy of Leiper's Fork Distillery
To learn more about Kelli and Lynlee, click on the individual guests.
---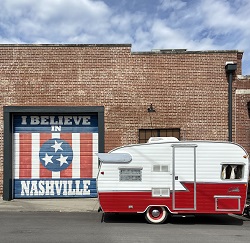 Glamping at Home
Take glamping to the next level with a gorgeous Shasta camper fit with all the comforts of home (bathroom with shower, refrigerator, beds, AC and more!) Created by The Flying Ham.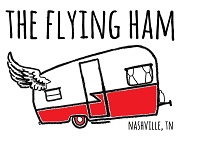 PHOTO STATION
Want to make an impact to WOW you, your guests, and friends without breaking the bank at your next soiree? Look no further than Alpha-Lit Nashville for high quality, USA made, marquee letters to spruce up any event. Plus, stop by their booth to grab a fun custom selfie while at the show!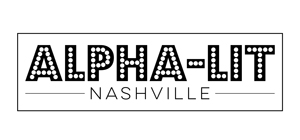 HERO DAY FRIDAY, February 25, 2022
As a thank you to all our heroes on Hero Day, Friday, February 25 all active military personnel, veterans, firefighters, police officers, & first responders receive FREE ADMISSION!
*Offer valid Friday only* THIS OFFER DOES NOT EXTEND TO FAMILY MEMBERS. ONE COMPLIMENTARY TICKET PER ID.